Tributes paid as Andy Taylor Foundation unveils first cohort
James O'Brien led the tributes to Little Dot Studios co-founder Andy Taylor as the eponymous foundation launched in his memory unveiled its first cohort of young talent.
Divine, Aala, Lysette, Charley, Michael, Francesco and Grace will attend a 12-week bootcamp that is being supported by All3Media's Lime Pictures and Studio Lambert North, as well as ITV Studios and LADbible Group.
The Andy Taylor Foundation held its inaugural event on Friday (20 May) at The Boiler Room, Brick Lane, attended by around 350 friends, family and former colleagues of the digital pioneer, who died aged 50 from a brain tumour in December 2020.
Guests at the event, which raised £175,000 for the foundation via donations and a silent auction, included Jane Turton, Dan Snow, Ben McOwen Wilson, Gill and Paul Whitehead, Noel Hayden, Adam Adler, Steve Morrison and Jules Burns.
Taylor's father Derek began proceedings by introducing LBC Radio presenter O'Brien, who spoke of his sadness that lockdown meant just 30 people could attend his close friend's funeral.
O'Brien admitted it had been difficult for him to know where to start paying tribute.
"There are so many strains of a life lived in just five decades that have come together tonight from so many different parts not only of the world, but of his life," he said.
"However close you were to Andy, and however much you thought you knew him, he was like Doctor Who – he regenerated and had a whole new circle of friends that you never even knew about."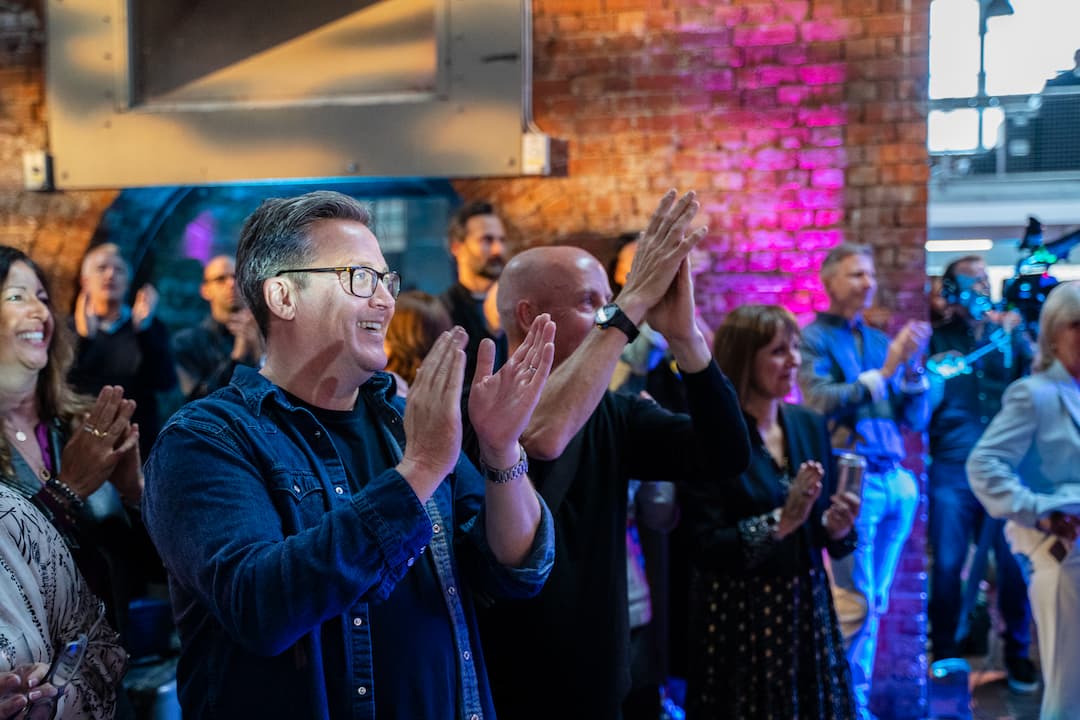 O'Brien attributed Taylor's sprawling network to one factor: "It's because he was a lovely man, one of the best we'll ever know."
He highlighted that despite his considerable achievements, he was a man "without ego".
"He got his biggest kick out of offering other people the opportunity to do things that they'd never done before," he said. "Andy could lay a very serious claim to having changed lives – and then there are all the lives that he immeasurably improved simply by being part of them."
O'Brien ended his tribute by sharing some words written by Taylor shortly before his death.
"The most important thing by far is that I don't regret a single day or decision made in my life," Taylor wrote. "I feel so lucky. I had the best time and I met the best people. And I think I loved as much as I could. I was kind and thoughtful as often and to as many people as I could be. I think I have my mum to thank for that. She taught me that love and kindness are everything – nothing else matters. "And I shared the most important parts of my life with [my wife] Lara, who I adored every day. And she made me feel so loved."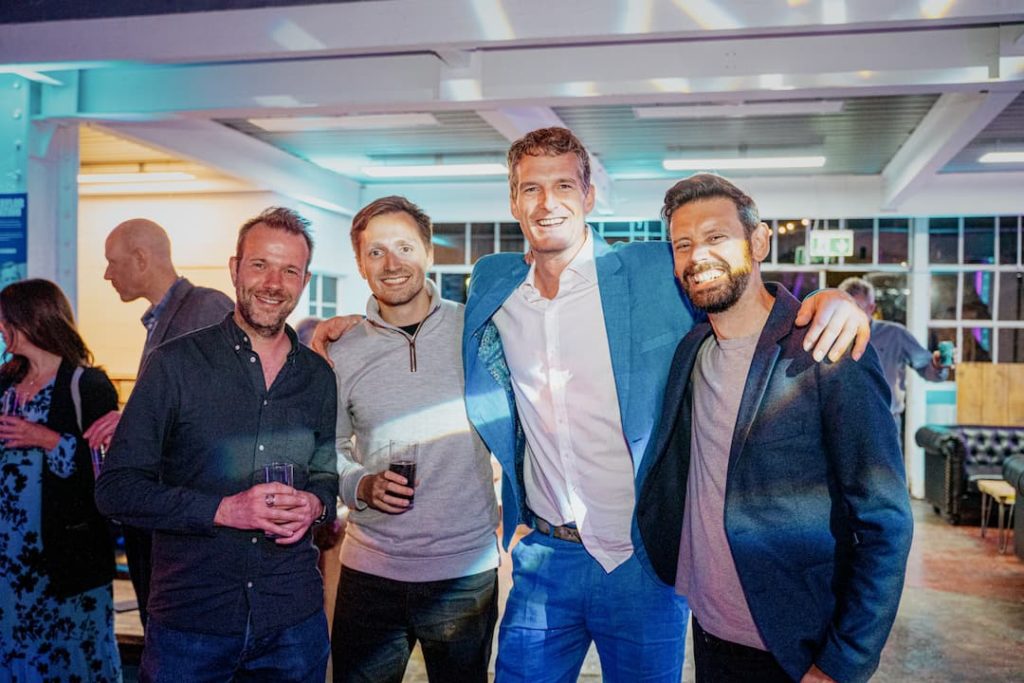 Taylor's wife Lara delivered the closing speech by introducing the first crop of youngsters supported by The Andy Taylor Foundation, which has partnered with Manchester-based social enterprise SharpFutures to help 18-24s break into the creative sector.
"Through Little Dot, Andy and Selma [Turajlic] championed young talent," she said. "He wanted to employ diverse people, new people and take chances. It wasn't just the kids who could afford internships, or those with parents who knew someone at the company, but anyone who was good deserved a chance.
"He knew that there were so many people in places like Rochdale where he grew up, that could have done everything that he did, if only they'd had the chance. He wanted to give those other bright youngsters that opportunity."